"Xrev UpRev enables you to quickly apply a revision to many sheets. Simply select the Revision you wish to apply, then select all the sheets you want to apply it to, click OK and its done ..."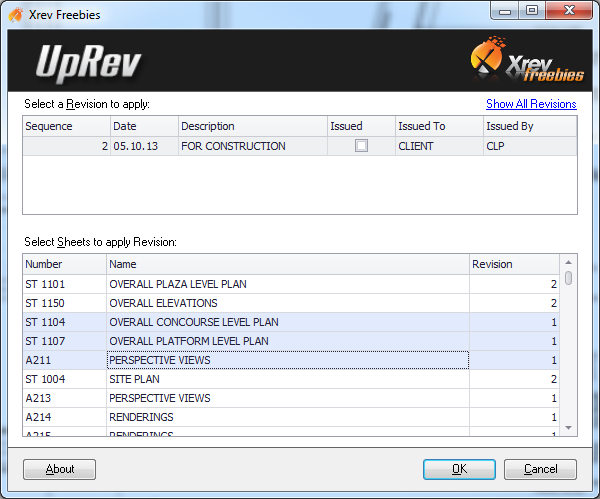 Functionally, I assume it goes through and ticks the "Revision on Sheet" box for you on multiple sheets.
For a non-addin method, you could use the Paste Aligned workflow
described here
.
Direct download links:

XrevFreebiesSetup_2012.3.19_x64.msi
(Revit 2012)

XrevFreebiesSetup_2013.3.19_x64.msi
(Revit 2013)

XrevFreebiesSetup_2014.3.19_x64.msi
(Revit 2014)

XrevFreebiesSetup_2012.3.19_x86.msi
(Revit 2012)

XrevFreebiesSetup_2013.3.19_x86.msi
(Revit 2013)

XrevFreebiesSetup_2014.3.19_x86.msi
(Revit 2014)
Register at:
Xrev Freebies � Products | Xrev.com.au